Entering DFU mode without buttons, i.e. programmatically
Phones Specs
>>
Apple
>>
Apple iPhone 11 Specs
Unfortunately, the previous methods may not always work, because they are based on the use of the buttons -
Home
,
Power
and
Volume down
, but what if they do not work? There is an exit. We will need:
1. A computer and a file downloaded to a PC with the latest firmware for your device.
2. The redsn0w program. The latest versions are redsn0w_win_0.9.15b3 and redsn0w_mac_0.9.15b3.
3. Download and install redsn0w.
In the window that opens, select Extras.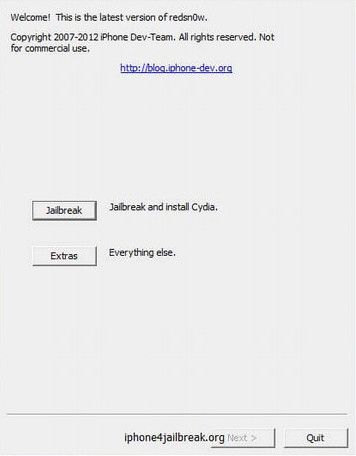 Next Even More.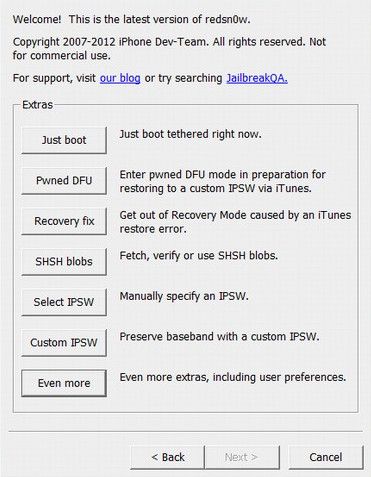 Following DFU IPSW and indicate the previously downloaded official firmware.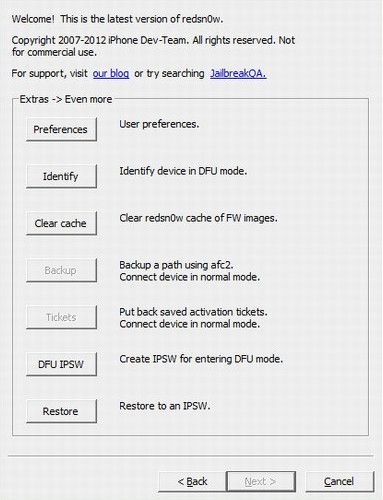 A modified software file appears on the desktop.
Now, if you specify exactly this file when restoring iOS, then you do not need to pinch any
Home
or
Power
buttons, entering DFU mode will happen automatically.
Comments, questions and answers
Ask a question
---