Lenovo A388T specs.
Mobiles
>>
Lenovo
>> Lenovo A388T
Specifications | Reviews | Secret codes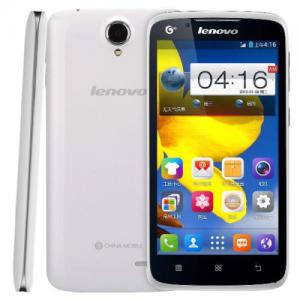 General Information Lenovo A388T
SIM Quantity:
Single SIM
CPU:

Central processing unit
SC8830
Processor:
Quad Core, 1.2GHz
Smart Phone OS:

An operating system (OS) is software that interacts between a user and a smartphone.
Android 4.1
RAM:

Random Access Memory
512MB
ROM:
4GB
External memory:
TF card up to 32GB (not included)
Sensor:
G-sensor
Support Language:
Arabic, Afrikaans, Bahasa Indonesia, Bulgarian, Bosanski, Czech, Croatian, Catalan, Dutch, Danish, French, English, Eesti, Finnish, Filipino, Greek, German, Hindi, Hebrew, IsiZulu, India Urdu, Italian, Japanese, Kiswahili, Khmer, Korean, Latvian, Malay, Magyar, Norwegian, Persian, Portuguese, Polish, Russian, Romanian, Serbian, Swedish, Spanish, Turkish, Thai, UKrainian, Vietnamese, Simple Chinese, Traditional Chinese, Macedonian, Lithuanian, Slovak, Slovenian
Additional Features:
Music,Search,Email,Gmail,
Network Lenovo A388T
Type:
GSM
Band:
Band (2G): GSM 850/900/1800/1900MHz
Wi-Fi:

Wireless lan technology
802.11 b/g/n
Display Lenovo A388T
Screen Size:

This diagonal display size is usually measured in inches.
5.0 inch
Screen Type:
TFT
Screen Resolution:

Screen resolution refers to the size of the image received on the screen in pixels
854 x 480 pixels
Camera Lenovo A388T
Camera Quantity:
Dual
Front Camera:
0.3MP
Back Camera:
5.0MP (with flashlight)
Media Format Lenovo A388T
Audio:
MP3, WAV, MIDI, AMR
Video:
3GP, AVI, RMVB, MPEG-4
Picture:
JPG, PNG, BMP, JPEG
E-book:
TXT, DOC, HTML
Connectivity Lenovo A388T
Ports:
1 x SIM card slot
1 x TF card slot
1 x Micro USB
1 x 3.5mm Earphone port
Battery Lenovo A388T
Battery Types:
Li-ion Battery
Battery Capacity:
2000mAh
Talk time:
4-5 hours
Dimensions & Weight Lenovo A388T
Size:
145.5 x 73.8 x 10.6mm
Weight:
177g
Package Include Lenovo A388T
Package Contents:
1 x Phone
1 x Battery
1 x Data Cable
1 x Charger
Package Weight Lenovo A388T
One Package Weight:
0.55kgs / 1.21lb
Qty per Carton:
12
Carton Weight:
7.50kgs / 16.53lb
Carton Size:
46cm * 30cm * 25cm / 18.11inch * 11.81inch * 9.84inch
Comments, Questions and Answers about Lenovo A388T
lenovo a 388t
October 13, 2017
setting sinyal ³g/h


Emmanuel
October 20, 2017
Please the above phone sometimes display hot temperature in the screen and when such occur it will trip off


Tunde
November 10, 2017
how do i add new contact


lenovo a388t
November 25, 2017
how to setting network 3g? please help.


jairo
January 06, 2018
Puede levantar H+ el lenovo A388T


kabir
January 27, 2018
How can i set 3G lenovo A388T model.

please help me


matin
March 25, 2018
General Information Lenovo A388T user manual.i need English language


masdy
April 03, 2018
How can i set 3g lenovo a388t model?


wani
August 08, 2018
how I set 3g on lenovo a388t model ?


Stephanie
November 11, 2018
is it possible to change it to 3G


Lenovo a388t single sim
November 19, 2018
How to changes to 3g


mfon
March 22, 2019
Can lenovo carry 32gb momery without damage to the fone or memory card


zking
June 19, 2019
how to find a new screen this phone


Ask a question about Lenovo A388T
---